Direct Dental Staffing is a dental employment and staffing agency, servicing Southern California.
Direct Dental Staffing has been proudly serving Southern California's dental community since 2002. We pride ourselves on providing dental practices with highly qualified candidates across all dental specialties.
Whether you are seeking employment or looking to hire, our specialized approach to temporary, temp-to-hire and direct hire staffing will make it easier for you to focus on patient care.
To ensure our dental practices and professionals can continue to do what they love, we have invested and developed the best dental staffing technology to connect the right candidate to the right practice.
We provide employment for:
Dentists and Specialists
Registered Dental Assistants
Dental Assistants
Registered Dental Hygienists
Dental office managers
Front desk personnel
It's our job to create mutually beneficial employment arrangements. We are prepared to serve both our dental offices and our dental professionals with the very best opportunities in staffing.
Direct Dental Staffing offers 24-hour support to ensure expedient service to all of our clients, so feel free to contact our office anytime. We look forward to being of service to you.
Tiffany McDowell
Lead Staffing Consultant
I love building relationships with dental practice to help me better get to know them and what they are looking for. Also, I love building relationships with the candidates and help them get into an office they have been searching for. That is such a rewarding feeling when the office and the candidate match so well together!
I have a loving husband that is in the military and a daughter full of energy. In my spare time, I like to spend as much time with them. We go bowling, walks on the beach and loves going to the parks.
Alisa Tafoya
Temp Coordinator
My favorite part of the role is the excitement from both the offices and temps when I fill a request. I love to see people so eager to work!
Aside from staffing temps I love to be camping and being outdoors, I can shop till I drop no matter what I am shopping for, it's always a fun time especially when it's with my 2 best friends mom/sister.
Katarina (Kat) Favela
Operations Specialist
Favorite part of my role is creating beautiful marketing content to promote open positions for dental offices and helping candidates find their dream jobs! I love problem-solving and challenging myself to perform more efficiently to come up with solutions in a split second! I LOVE A CHALLENGE!
Something I like to do for fun is traveling and exploring new places and experience something new that I have never done. Being a small town gal I am ready to explore the world.
Holli Perez
Owner
My favorite thing about my job is my team. I get the amazing opportunity to support and mentor the incredible individuals that make up the DDS team. Their daily successes and drive to be great make my day, every day.
For fun, I love to travel and be outdoors, while doing anything with my friends and family. However, all my fun time is currently taken up by my son Diego, and he is more fun I ever could have imagined!
Anthony Perez
Owner / Operations
Helping dental offices connect with dental professionals quickly using the best technology. Getting to know the candidates and helping them achieve their career goals is a fulfilling experience. Encouraging growth and witnessing success is truly an amazing part of my job.
Spending time with family and friends. I'm a sports enthusiast and also enjoy learning new skills for personal and professional development.
Draper Perez
Chief of Smiles
My main focus is to ensure everyone in the company has a smile on their face. I admit it is hard work but I love what I do.
When I'm not working I enjoy napping, long walks on the beach and taking care of my little brother Diego.
This company is fabulous!
It was so easy working with them to find quality temporary hires. Sometimes in my dental office we have a shortage of staff and DDS is so fast to take care of us. Holli is so personable and has a knack for connecting the right temp with the right dental practice. I can't say enough good things about them. Having Holli and the DDS team helped take a lot of stress off of me. I would recommend the company to any dental office owner in need of assistance. I couldn't be happier with my experience!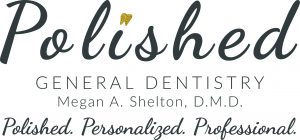 Megan A. Shelton, D.M.D. Polished General Dentistry
From the bottom of my heart, thank you!
I started looking for a job mid January of 2017, I had a lot of working interviews and several job offers, however, I was looking for a quality dental office and a workplace that matches my personality. I reached out to Holli at Direct Dental Staffing just to see what she can do to help me look for that perfect office. To my surprise DDS was able to find me a great office, I did a couple of working interviews and immediately I got a job offer in a respectable office in La Jolla. From the bottom of my heart thank you Ms. Holli and Direct Dental Staffing! 🙂
Sherly V. Dental Professional
Holli Perez is a true professional that stays dialed into the needs of our dental practices.
In my 20 years of hiring dental office professionals, I have never worked with a more responsive and attentive agency than Direct Dental Staffing.  Holli Perez is a true professional that stays dialed into the needs of our dental practices.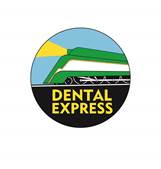 Teresa Williams Director of Operations Dental Express
I had such a great experience with this agency.
What can I say...when we have any dental staffing needs Holli at Direct Dental Staffing is our go to contact! She has an honest and friendly staff ready to get task done. They are our one stop shop. Thank you!

Kieth M. Office Manager
I had such a great experience with this agency.
I had such a great experience with this agency. I reached out to Holli and told her exactly what I was looking for. Within a few short weeks and a few working interviews, she was able to help me find my perfect office. I can't thank Holli enough for all of her hard work! From genuinely caring about my desires in an office, and making sure the office she sent me to was a good match. I would highly recommend her to anyone who is looking for a new opportunity. If ever I need help with a new search or I know anyone who is looking I would never hesitate to send them her way.
Amanda S. Dental Assistant
I would highly recommend this agency.
I would highly recommend this agency. I have been a DA for quite some time and decided to take 4 years off to stay home with my son. I was very nervous about getting back into the field since it had been a while. I decided to go through Direct Dental Staffing and met Holli. She made me feel very comfortable and confident to get back into the field. I started working the very next day after I met with her, and she kept be busy until she helped choose the right office for me! I am currently with an incredible office that I am very happy with. I am so glad that I chose to go with Direct Dental Staffing and I highly recommend their services.
Latoya B. Dental Professional
We have had the best experience using Direct Dental Staffing!
Tiffany has done an exceptional job finding us quality candidates that are the perfect match with our office. She listens to your wants and needs and works hard to find the right fit. I love that she handles all the background checks and reviews their references before sending the candidates your way. It takes some work off my plate as the office manager and lets my mind rest easy that we are getting the best people sent our way! Thank you, Tiffany, for helping to build our practice with some awesome, hardworking, and sweet individuals!
Annie. Office Manager