Direct Dental Staffing is a dental employment and staffing agency, servicing Southern California.
Direct Dental Staffing has been proudly serving Southern California's dental community since 2002. We pride ourselves on providing dental practices with highly qualified candidates across all dental specialties.
Whether you are seeking employment or looking to hire, our specialized approach to temporary, temp-to-hire and direct hire staffing will make it easier for you to focus on patient care.
To ensure our dental practices and professionals can continue to do what they love, we have invested and developed the best dental staffing technology to connect the right candidate to the right practice.
We provide employment for:
Dentists and Specialists
Registered Dental Assistants
Dental Assistants
Registered Dental Hygienists
Dental office managers
Front desk personnel
It's our job to create mutually beneficial employment arrangements. We are prepared to serve both our dental offices and our dental professionals with the very best opportunities in staffing.
Direct Dental Staffing offers 24-hour support to ensure expedient service to all of our clients, so feel free to contact our office anytime. We look forward to being of service to you.
Holli Perez
Owner and Lead Staffing Coordinator
Holli is the Owner and Lead Staffing Coordinator for Direct Dental Staffing. She took ownership in September 2016 after several years in dental management working for prominent DSO's including Clear Choice Dental and Premier Dental. Holli has successfully led multiple dental practices where she specialized in staffing, recruitment, and training. Additionally, Holli is experienced in dental office management, systems development, finance, and marketing.
Due to her time in dental management Holli has acquired a valuable understanding of the specific skills needed in the dental office environment and has trained our staff with the knowledge, information and resources to help you with any of your employment needs.
Holli is a graduate of San Jose State University where she received a Bachelor's Degree in Business Administration. She also attended The University of Phoenix where she earned her MBA. When Holli has a moment to spare, she enjoys spending time with family and being outdoors.
Anthony Perez
Owner and Operations Manager
Anthony is the Owner and Operations Manager for Direct Dental Staffing. He joined his wife Holli in September 2016 and brings 10 years of experience working in healthcare technology. Anthony has previously worked as the Lead Staffing and Recruitment Coordinator for Home Instead Senior Care where he specialized in talent acquisition, training, and placement. More recently he's been actively involved with helping healthcare technology start-up companies grow by partnering with clinical professionals to deliver a better patient experience. Anthony is most passionate about showing people how to use technology to make their lives easier and to connect with one another.
Anthony is a graduate of the University of California San Diego where he received a Bachelor's Degree in Political Science. He also attended The University of Phoenix where he earned his MBA. In his free time, Anthony enjoys hanging out with family & friends and exploring new places.
Draper Perez
Chief Smiles Officer
Draper Perez is the Chief Smiles Officer of Direct Dental Staffing. His main focus is to ensure everyone in the company has a smile on thier face. He admits it is hard work but he loves what he does.
When he isn't working Draper enjoys napping, long walks on the beach and sitting on any lap he can find.
This company is fabulous!
It was so easy working with them to find quality temporary hires. Sometimes in my dental office we have a shortage of staff and DDS is so fast to take care of us. Holli is so personable and has a knack for connecting the right temp with the right dental practice. I can't say enough good things about them. Having Holli and the DDS team helped take a lot of stress off of me. I would recommend the company to any dental office owner in need of assistance. I couldn't be happier with my experience!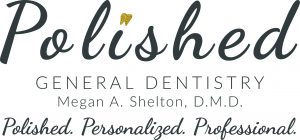 Megan A. Shelton, D.M.D. Polished General Dentistry
From the bottom of my heart, thank you!
I started looking for a job mid January of 2017, I had a lot of working interviews and several job offers, however, I was looking for a quality dental office and a workplace that matches my personality. I reached out to Holli at Direct Dental Staffing just to see what she can do to help me look for that perfect office. To my surprise DDS was able to find me a great office, I did a couple of working interviews and immediately I got a job offer in a respectable office in La Jolla. From the bottom of my heart thank you Ms. Holli and Direct Dental Staffing! 🙂
Sherly V. Dental Professional
Holli Perez is a true professional that stays dialed into the needs of our dental practices.
In my 20 years of hiring dental office professionals, I have never worked with a more responsive and attentive agency than Direct Dental Staffing.  Holli Perez is a true professional that stays dialed into the needs of our dental practices.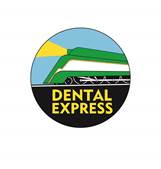 Teresa Williams Director of Operations Dental Express
I would highly recommend this agency.
I would highly recommend this agency. I have been a DA for quite some time and decided to take 4 years off to stay home with my son. I was very nervous about getting back into the field since it had been a while. I decided to go through Direct Dental Staffing and met Holli. She made me feel very comfortable and confident to get back into the field. I started working the very next day after I met with her, and she kept be busy until she helped choose the right office for me! I am currently with an incredible office that I am very happy with. I am so glad that I chose to go with Direct Dental Staffing and I highly recommend their services.
Latoya B. Dental Professional
I had such a great experience with this agency.
What can I say...when we have any dental staffing needs Holli at Direct Dental Staffing is our go to contact! She has an honest and friendly staff ready to get task done. They are our one stop shop. Thank you!

Kieth M. Office Manager
I had such a great experience with this agency.
I had such a great experience with this agency. I reached out to Holli and told her exactly what I was looking for. Within a few short weeks and a few working interviews, she was able to help me find my perfect office. I can't thank Holli enough for all of her hard work! From genuinely caring about my desires in an office, and making sure the office she sent me to was a good match. I would highly recommend her to anyone who is looking for a new opportunity. If ever I need help with a new search or I know anyone who is looking I would never hesitate to send them her way.
Amanda S. Dental Assistant