We Connect Dental Professionals to Practices In Need
Why Direct Dental Staffing for Your Career?
Career opportunities throughout Southern California- including San Diego, Imperial, Orange, and Riverside Counties.
We hold confidential interviews and can meet evenings so you don't have to take time off work.
Choose from part-time, full-time, long term temp or short term temp opportunities.
Choose when and where you want to work.
Our agency fees are paid by the dentist, meaning you will never have to pay for our services.
Career opportunities throughout San Diego County and Temecula.
We offer career counseling and can assist in salary negotiation.
Let us help you achieve your employment goals!
To join our fleet of dental professionals click here!
Why Direct Dental Staffing for Your Office?
We have access to 1000's of Dental Professionals that aren't looking at your current job post.
We have a proprietary Dental Job Board and also post to over 250 more to find you the most talented candidates.
We minimize time-consuming interviews with our detailed screening process, reference checks, only sending the top candidates.
We will help fill part-time, full-time or long term temp positions.
Our permanent placements are guaranteed for three months.
We will staff all your temporary staffing needs (vacation, sick leave or maternity coverage).
You can reach us 24 hours a day, 7 days a week (after hour calls will be answered expeditiously).
This company is fabulous!
It was so easy working with them to find quality temporary hires. Sometimes in my dental office we have a shortage of staff and DDS is so fast to take care of us. Holli is so personable and has a knack for connecting the right temp with the right dental practice. I can't say enough good things about them. Having Holli and the DDS team helped take a lot of stress off of me. I would recommend the company to any dental office owner in need of assistance. I couldn't be happier with my experience!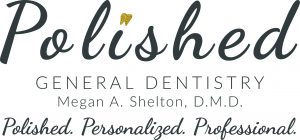 Megan A. Shelton, D.M.D. Polished General Dentistry
From the bottom of my heart, thank you!
I started looking for a job mid January of 2017, I had a lot of working interviews and several job offers, however, I was looking for a quality dental office and a workplace that matches my personality. I reached out to Holli at Direct Dental Staffing just to see what she can do to help me look for that perfect office. To my surprise DDS was able to find me a great office, I did a couple of working interviews and immediately I got a job offer in a respectable office in La Jolla. From the bottom of my heart thank you Ms. Holli and Direct Dental Staffing! 🙂
Sherly V. Dental Professional
Holli Perez is a true professional that stays dialed into the needs of our dental practices.
In my 20 years of hiring dental office professionals, I have never worked with a more responsive and attentive agency than Direct Dental Staffing.  Holli Perez is a true professional that stays dialed into the needs of our dental practices.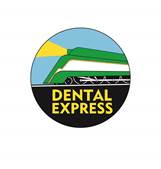 Teresa Williams Director of Operations Dental Express
I had such a great experience with this agency.
What can I say...when we have any dental staffing needs Holli at Direct Dental Staffing is our go to contact! She has an honest and friendly staff ready to get task done. They are our one stop shop. Thank you!

Kieth M. Office Manager
I had such a great experience with this agency.
I had such a great experience with this agency. I reached out to Holli and told her exactly what I was looking for. Within a few short weeks and a few working interviews, she was able to help me find my perfect office. I can't thank Holli enough for all of her hard work! From genuinely caring about my desires in an office, and making sure the office she sent me to was a good match. I would highly recommend her to anyone who is looking for a new opportunity. If ever I need help with a new search or I know anyone who is looking I would never hesitate to send them her way.
Amanda S. Dental Assistant
I would highly recommend this agency.
I would highly recommend this agency. I have been a DA for quite some time and decided to take 4 years off to stay home with my son. I was very nervous about getting back into the field since it had been a while. I decided to go through Direct Dental Staffing and met Holli. She made me feel very comfortable and confident to get back into the field. I started working the very next day after I met with her, and she kept be busy until she helped choose the right office for me! I am currently with an incredible office that I am very happy with. I am so glad that I chose to go with Direct Dental Staffing and I highly recommend their services.
Latoya B. Dental Professional
We have had the best experience using Direct Dental Staffing!
Tiffany has done an exceptional job finding us quality candidates that are the perfect match with our office. She listens to your wants and needs and works hard to find the right fit. I love that she handles all the background checks and reviews their references before sending the candidates your way. It takes some work off my plate as the office manager and lets my mind rest easy that we are getting the best people sent our way! Thank you, Tiffany, for helping to build our practice with some awesome, hardworking, and sweet individuals!
Annie. Office Manager 
Want More Candidates?
Visit our partner DirectDental.com to view even more qualified Dental Professionals.